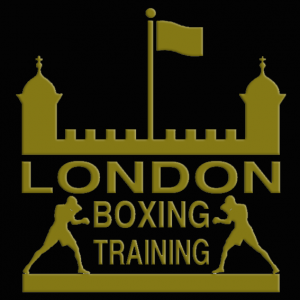 Push your fitness to its limits!
Boxing is one of the toughest sports in the world – whether you compete or not. Boxing engages every part of your body – arms, shoulders and core are obvious, but fast reflexes and thinking as well as strong legs are essential to make the rounds. A boxer needs speed, strength, balance, agility, explosive power and endurance, and the training encompasses all these aspects of fitness, making for a well-rounded athlete.
Boxing is not just about brute force and testosterone, it is a skill where there is always something more to learn; and learning a sport rather than just sweating the circuits makes training so much more satisfying. Having said that, after a stressful day at work there is nothing sweeter than pounding the bags!
So whether you're bored of doing the rounds of the machines in the gym, (or can't even bring yourself to subscribe to the mindless tyranny of the treadmill) or have hit a fitness plateau you want to break through, learning a new sport stimulates the mind as well as the body (mens sana in corpore sana) and makes the training go so much faster.
I am a professional boxer with one international title already and have my sights set on more, so i know what it takes to push your fitness to its limits. Whether you want to learn the "sweet science" of boxing or simply want to use the training to improve your fitness come and train with me to find out just how far you can go.
Aerobic Vs Anaerobic
It is a well known fact that the majority of those that exercise do so to burn fat and as such most people seek out the best fat loss workout. The age old debate continues as to which is better, aerobic or anaerobic exercise regime, for fat loss.
First, we need to understand the terms "Aerobic" and "Anaerobic".
Aerobic Activity
Aerobic means in the presence of oxygen. Any activity performed at a low to moderate intensity for more than 90 seconds tends to be called an aerobic activity. At this level of intensity, oxygen releases energy through metabolism.
The benefits of aerobic activity are

* Increase in Aerobic Cardiovascular Function
* Decrease in Body Fat
The negatives of aerobic activity are

* Decreased Anaerobic Capacity
* Decreased Muscle Mass
* Decreased Strength
* Decreased Power
* Decreased Speed
We have been programmed, by the myriad of Celebrity Personal Trainers on TV and pushing their latest workout dvd, to believe that we burn fat more efficiently while training within our aerobic heart rate zone.
Just take any average Monday evening at your local fitness centre, the gym is packed with people using Treadmills, Exercise Bikes and Elliptical machines. They think they are getting a full workout, and to make matters worse it seems most fitness advisers fail to mention all the negatives of focusing only on aerobic activity alone.
Whilst we are not saying aerobic activities are bad, after all you need a good level of aerobic tolerance for bursts of anaerobic activity, but it is not suitable for long term fitness.
If you are training for a specific sport why would you make a routine to train in just the aerobic zone when most sports, such as Football, Rugby, Boxing, Mixed Martial Arts (MMA), Tennis, Lacrosse, Squash, Basketball, Hockey etc; all have anaerobic activity involved. Your performance will suffer if you do not train at the right intensity and in the correct heart rate zone.
Let's look at Aerobic exercise for fat loss a little closer and where the confusion stems from.
Low Intensity Exercise burns around 50% fat for fuel while High Intensity Exercise burns a lower 40% fat for fuel. At first glance you would think that as Aerobic Exercise burns more fat for fuel than Anaerobic Exercise it is better and more efficient. But, you would be wrong, as working at a higher rate of intensity you actually burn more calories in less time.
For instance you burn 100 calories in 20 minutes of Low Intensity Exercise (50 fat calories), and you burn 160 calories in 10 minutes of High Intensity Exercise (64 fat calories). Hence you would burn more over-all fat with high intensity exercise than with low intensity exercise.
Another advantage of High Intensity Exercise is as you are working at a high rate of intensity this increases your metabolism long after the exercise is completed. Anaerobic exercise is far more demanding on the body, and as such it requires more energy to recover. Hence, more fat is burned in less time and the produces the added advantage of an increased metabolism for hours following the workout.
Anaerobic Activity
Anaerobic means in the absence of oxygen. Any activity that is performed at a medium to high intensity for less than 2 minutes is called an anaerobic activity.
The benefits of anaerobic activity are:

* Increased Cardiovascular Function
* Increased Aerobic Capacity
* Increased Muscle Mass
* Improved Strength
* Improved Power
* Improved Speed
* Decrease in Body Fat
The next time you think of a fat loss workout, don't look exclusively of aerobic activities as anaerobic activities, like resistance training and high intensity interval training, are far more effective
When people decide to start exercising to lose fat, they normally choose an aerobic activity like jogging, bike riding, rowing etc at a pace where they can maintain the activity for an extended period of time. That's all well and good as in the beginning, they burn fat. The problem starts when the body adapts and becomes more efficient at burning fat for fuel. The result is then you burn less fat then previously when performing the very same activity.
To try and counter this many people try to increase the duration of the aerobic activity in order to burn more fat. The big problem is the body keeps adjusting until no more fat comes off. This causes frustration, demotivation and worst of all confusion at why you can't seem to shift the final pounds that bother you.
It is important that when seeking a fat loss workout, find one that combines resistance training and build towards medium/high intensity anaerobic cardiovascular interval training. As this is the only proven combination that burns fat both during your workout and post exercise due to the boost the metabolism gets, literally turning your body into a fat burning machine.
Your fat loss workout should be a combination of both aerobic and anaerobic as it is impossible to work at a strictly anaerobic capacity. You need a workout that uses anaerobic training if you want to see lasting fat loss results.
Marianne Marston "London's Best Personal Trainer" Time Out Magazine
Marianne's One-2-One personal training sessions are available for both Male and Female clients and are tailored to your individual needs, whether you are looking to learn to box, improve your boxing technique, or simply want to get into peak shape.
Marianne's One-2-One sessions are a true professional boxing workout which includes many of the techniques, exercises and boxing drills that Marianne herself and other top flight professional boxers use in their training and competition preparations.
As the One-2-One personal training sessions are tailored to your individual needs by Marianne they are suitable for all regardless of fitness level.
Please either e.mail marianne@londonboxingtraining.com to book any One-2-Ones or for further information please call or text Rio on 07789 364702
Personal training sessions take place at the following locations:
ISLINGTON – North London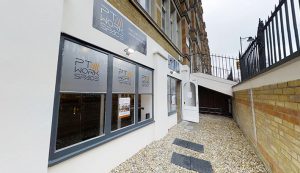 PT WORKSPACE
87-89 Shepperton Road,
Islington
N1 3DF
Nearest tube/mainline station
Tube: Angel – Northern Line.
Rail/Overground: Essex Road
CONSULTATION & FEES:
Initial Consultation
At the initial consultation Marianne will ascertain your fitness goals, training history and the potential programs and services that would be optimal for you. The initial consultation also includes a full fitness assessment as well as an introductory session.
Individual One-2-One Personal Training/Conditioning Sessions
1 hour One-2-One personal training/conditioning session – Cost: £60.00
Special Offers
Five One-2-One Sessions £275.00
Ten One-2-One Sessions £500.00
Further information or to book a session please e.mail Marianne or call 07789 364702