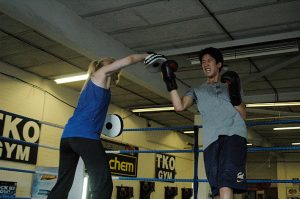 Marianne Marston "London's Best Personal Trainer" Time Out Magazine
Marianne's One-2-One personal training sessions are available for both Male and Female clients and are tailored to your individual needs, whether you are looking to learn to box, improve your boxing technique, or simply want to get into peak shape.
Marianne's One-2-One sessions are a true professional boxing workout which includes many of the techniques, exercises and boxing drills that Marianne herself and other top flight professional boxers use in their training and competition preparations.
As the One-2-One personal training sessions are tailored to your individual needs by Marianne they are suitable for all regardless of fitness level.
Please either e.mail: marianne@londonboxingtraining.com to book personal training sessions or for further information please call or text Rio on 07789 364702
Personal training sessions take place at the following locations:
HENDON – North West London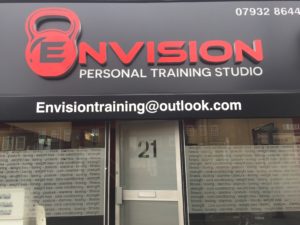 ENVISION
Parade Mansions
21 Watford Way
London
NW4 3JH
Nearest tube/mainline station
Tube: Hendon Central – Northern Line
Rail/Overground: Hendon
***
BETHNAL GREEN – East London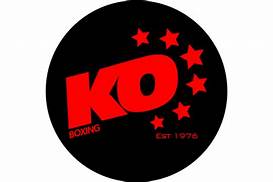 KO BOXING GYM
187 Bancroft Rd,
London E1 4ET
Nearest tube/mainline stations
Tube: Bethnal Green
Rail/Overground: Bethnal Green
***
CONSULTATION & FEES:
Initial Consultation
At the initial consultation Marianne will ascertain your fitness goals, training history and the potential programs and services that would be optimal for you. The initial consultation also includes a full fitness assessment as well as an introductory session.
Individual One-2-One Personal Training/Conditioning Sessions
1 hour One-2-One personal training/conditioning session – Cost: £55.00
Special Offers
Five One-2-One Sessions £250.00
Ten One-2-One Sessions £450.00
Further information or to book a session please e.mail Marianne or call 07789 364702
Save
Save
Save
Save
Save